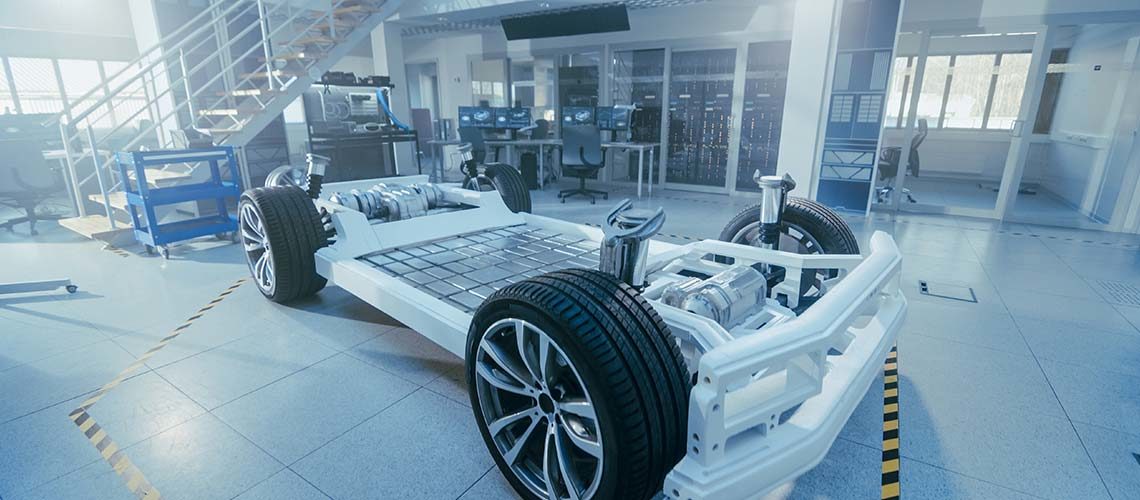 As the U.S. continues to move toward alternative energy sources, electric cars or hybrid cars (gas/electric) are selling at a rapid pace.
When contacted by a major manufacturer for a recommendation on what type of product or flooring system Thermal-Chem would recommend, #755 AcidGuard was selected.
The areas needed to be protected from 98% sulfuric acid that is used in the manufacturing of these types of batteries.
Our contractor properly prepared the floor by using a shot-blaster to remove any dirt, paint overspray, and curing compounds used on the floor.  The floor was then vacuumed twice to ensure all metal shot beads were used and any dust not captured in the HEPA vacuum as part of the shot-blaster set-up was removed from the concrete floor.
Subsequently, two coats of our #755 AcidGuard were applied via a notched squeegee then back rolled to even out the mixes.
Thermal-Chem's #755 AcidGuard product was selected due to its outstanding resistance to sulfuric acid and other chemical exposures used at this facility.
When your project requires time-tested high-performance concrete coatings, look to Thermal-Chem.  Since 1976 we have made challenging projects a success.
Applying Thermal-Chem's portfolio of high-performance concrete coatings can be difficult if the applicator is not well informed.  Please check our Technical Data Sheets, or contact your Thermal-Chem representative for any questions.