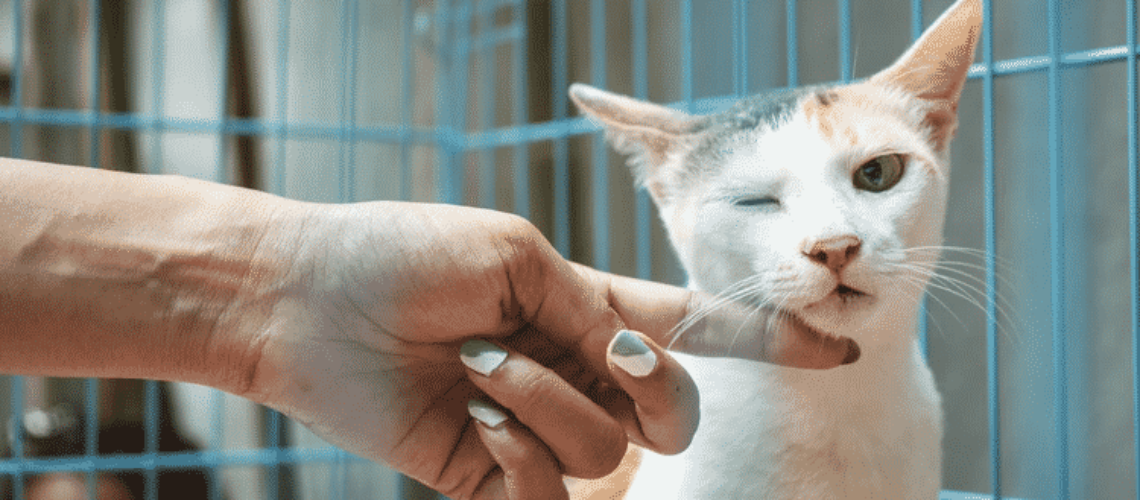 Flooring Needs and Recommendations for Animal Facilities
Whether you have a veterinary clinic, pet daycare facility,  dog kennel, or animal laboratory, a safe and durable floor is an important requirement. Animal facilities have some very unique needs in terms of their flooring requirements. Here, we'll talk about those requirements and what floors can help you meet them.
Flooring Needs for Animal Facilities
Seamless: A completely seamless floor provides no place to harbor bacteria or mildew. Flooring material with seams or gaps like tile, VCT, and wood all have areas where moisture collects and bacteria and mildew can grow with the potential for serious negative health effects.
Impermeable to Moisture: Seamless systems that are impermeable to moisture don't allow liquids to reach the porous concrete underneath. Floors in animal facilities typically see constant wetness from wash downs, animal urine, and spilled water dishes. Animal urine and moisture can allow bacteria, mold and mildew to grow in these porous surfaces. 
Related: Marijuana Dispensary and Cultivation Centers Flooring
Chemical Resistant:   Harsh cleaning solutions and chemicals can attack and deteriorate the concrete substrate. Animal facilities require flooring that can withstand repeated exposure to a wide variety of chemicals, disinfecting agents, urine, etc. 
Easy to Clean and Sanitize: Because the health and safety of their animals are paramount to kennels, veterinary offices, and the animal care industry, it is crucial that the flooring be easy to clean and sanitize. Seamless epoxy flooring options are ideal for this.
Safe Walking Surface for Animals and People: These types of facilities often times have wet or damp floors due to constant cleaning, spilled water dishes, urine, etc. The flooring surface in these areas have to be anti-slip under these conditions for both the safety of the animals present as well as the facilities employees and customers. You don't want a smooth surface that causes running and playing animals to lose their footing or slide across the floor increasing the potential for injury.
Tough and Abrasion Resistant: Animal facilities can be extremely tough on flooring, between the animals nails, dragging bowls and toys, as well as sliding equipment and supplies across the floor, it can be a harsh environment for floor systems that are fragile and scratch easily. Resinous flooring systems, designed originally for industrial use are tough, durable, and abrasion-resistant to stand up to the abuse.
Decorative and Aesthetically Pleasing: Animal Daycare Centers, Veterinary Offices, Kennels, and other animal facilities want to put their best foot forward for their current and potential customers. A great looking clean facility is a great way to get and retain customers. People don't want to leave their beloved pets somewhere with dirty and dingy floors.
Less Odor: Another important benefit of seamless, easy to clean, and sanitized floors is the greatly reduced odor. This is sure to please your employees and customers.
There are several types of flooring options we recommend for animal facilities that meet or exceed their flooring requirements:
Best Flooring Types for Animal Facilities
DecoFlake: This system combines decorative vinyl flakes that are available in a wide variety of  colors to match any decor and the durability and toughness of our industrial coatings. The DecoFlake coating system provides an aesthetically pleasing yet protective floor. The addition of the vinyl chips into the resin coating not only enhances the appearance but helps provide slip resistance as well as adds to the thickness of the system enhancing durability.
Find out more about our Commercial Flooring options and capabilities at Thermal-Chem.
DecoQuartz: Is one of the most popular flooring systems for facilities where animals are involved. For this system colored quartz aggregate is added to our industrial coatings. The addition of the colored quartz aggregate, which is available in many different colors to suite any need, adds to the beauty and toughness of the system. The finished floor system has excellent abrasion resistance which is critical in these types of facilities. The addition of colored quartz aggregate also provides great traction for slippery areas.
Related: What Is a DecoEssence Metallic Epoxy Floor Coating, and What Are the Benefits of Installing One?
Industrial Epoxy: Our line solid color epoxy floor coatings when combined with a broadcast of quartz sand make a extremely tough and durable floor covering that work great in animal facilities. While not as decorative as the DecoFlake and DecoQuartz system our industrial floor coatings are available in 15 standard colors. These solid color systems provide a bright, reflective surface while being tough and durable. The addition of silica sand or aluminum oxide provides non-slip for a safe walking surface.
Conclusion
As you've learned, animal facilities must have floors that are easy to clean and durable, yet also aesthetically pleasing. Epoxy floors using DecoFlake, DecoQuartz, and Industrial Epoxy are your best bet. They'll give your floors a shiny coat that looks great and is hassle free. Find out about more of our products at Thermal-Chem here.